Knowing the Difference Between RHYTTAC and National Safe Place Network
National Safe Place Network (NSPN) operates the FYSB-funded Runaway and Homeless Youth Training and Technical Assistance Center (RHYTTAC). NSPN also offers a unique set of packages designed to meet your needs in ways that make sense for your organization and community that differs from the technical assistance and training provided by RHYTTAC. Do you know how to tell the difference between NSPN and RHYTTAC services?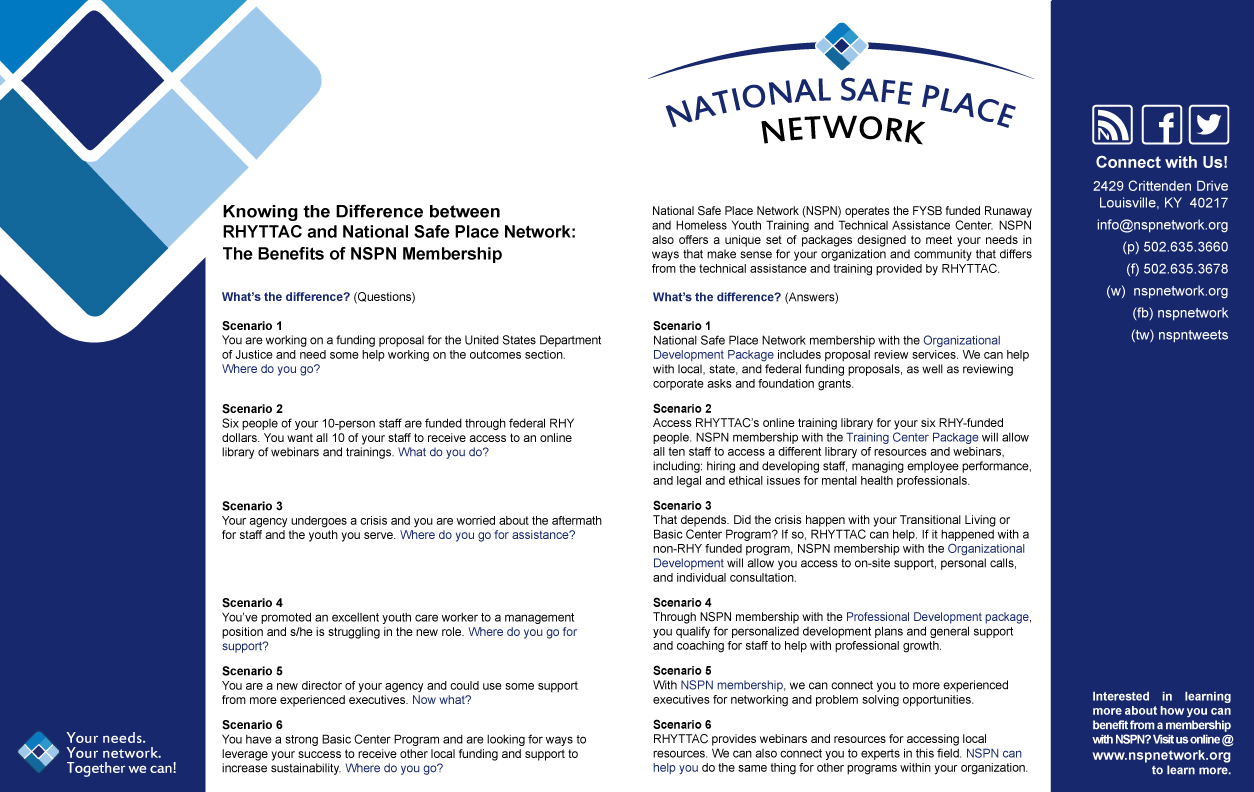 To view a printable version of this document, please click here.
Share this post: