Essential Tips When Preparing a Family Safety Plan
Written by: Jennifer Scott, SpiritFinder
Note: Jennifer Scott runs SpiritFinder.org in order to tell her story on mental health and empower others to share theirs.
Essential Tips When Preparing a Family Safety Plan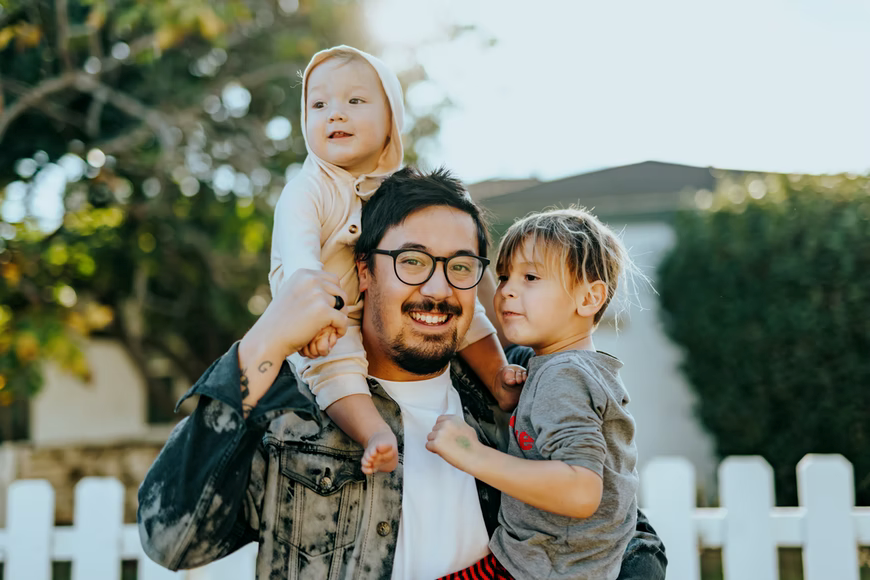 Image via Unsplash
There is nothing more important than family, and if you live in an area prone to natural disasters, fires, or other harmful phenomena, then protecting those that you love is essential. Creating a family safety plan is a key part of that, and you can make one by learning about different dangers and how to be proactive. The National Safe Place Network has compiled some tips to ensure that your family is safe should the unfortunate occur.
Disaster Scenarios
While getting out of the way of danger and exiting the premises may be obvious in most cases, it is important that your safety plan tells everyone in the family what to do for specific disasters. For instance, during an earthquake everyone should get close to a wall in the center of the building and try to stay as calm as possible.
In a power outage, Ready explains that the key is preserving energy and avoiding excess damage. So, you should disconnect all electronics and use a generator outdoors to provide the electricity that you need in the meantime. As Off The Grid News points out, if your family is separated then communication will be key, so your plan might include placing two-way radios in each room or keeping the corded phone installed. Make sure that everyone knows to check in with one another.
Fires are very common and can start with just a spark and quickly get out of control. The objective will be to get everyone out of the house, but it must be done safely. Everyone will want to stay low, and if a door is hot or smoke is coming from under the door, you should not go through. The head of household can make a map of the home and the proper escape routes.
Be Proactive
While knowing what to do when an issue happens is important, having a plan ahead of time to keep everyone safe is better. The first step is to create an emergency kit that everyone can use in the case of an emergency. This should include a first-aid kit that has typical items from band-aids to ointments in case someone is burned by fire. You also want to pack away plenty of water and a snack like granola bars that will stay good for a long time and can provide nutrition if your family is stuck in place.
If you live in a place prone to hurricanes, high winds, or wildfires, then you will want to take the proper precautions to protect your windows. Board them up if necessary and tell everyone that they should keep away from windows in the event of a storm. If windows are damaged, it is smart to have a plan ahead of time on how to fix them, and that includes finding the right company.
When looking for the best contractors, go online and research. Take the list of companies you find and start looking at customer reviews, and once you find the best prospects, ask for a quote for your specific scenario. Find a good price and a good company and have them look at your windows now to ensure that they are sturdy for when a storm arrives.
Last but most certainly not least, install smoke detectors in every room of your home, if you haven't done so already. For added protection, consider installing dual smoke/carbon monoxide detectors in a room or hallway between your kitchen and the bedrooms. Additionally, smart smoke detectors will allow you to sync these devices with your smartphone, alerting you to problems even when you're away from home.
Defending Against Crime
While home robberies are not especially common, if you operate a business out of your home, you can be an enticing target. Robbers look for points of weakness, so try to reduce temptation by having someone check your house at irregular times if you are traveling. And be careful when driving, too. Keep your doors locked and carry a heavy flashlight at close reach as a precaution.
There are some key practices that will help you keep your family safe at home and prevent you from becoming a target. The simplest measure is to make sure that you secure all points of entry, including all doors and windows, with locks. It's also worthwhile to invest in a home security system. Keeping your home's exterior well lit is an additional effective deterrent.
Practice the Plan
While you and your family can talk all day about what to do in the case of an emergency, practicing the plan will be essential. Once the plan is formed, get everyone together, talk about it and then ask if anyone has questions. Make sure every question is answered. It is helpful, especially if you have young children, to create a simple diagram of what they are to do and where they are to go. Then, post it in key areas around your home. Files with visual elements are better saved as PDFs so they preserve their formatting when saving and printing. If you need to convert to this file type, here's a free tool that will do it quickly and easily.
Then, pretend that there is an actual emergency and put the plan in motion. Assign a place outside of the building where everyone should meet and then make sure everyone can get outside and safe within the designated time. While you may never have an actual emergency, practicing several times per year could be a lifesaver.
Be Prepared to Keep Your Family Safe
Emergencies are scary and, by definition, unpredictable, which is why it's important to discuss the possibilities and resources before something happens. If you take simple precautions against preventable acts, like robbery and excessive damage from fire and hurricanes, you have accomplished a good step. Then, create emergency plans in PDFs and post them around your house to keep everyone reminded of the procedures. At least then you will have done your best to keep yourself and your family safe.
National Safe Place Network is dedicated to providing resources to keep children safe in various situations. Visit us online to find helpful resources for your family and community.
Share this post: