Don't be Fooled, NSPN has you Covered
Whether your RHY-funded staff members are attending RHYTTAC conferences and trainings, you are a Safe Place agency getting help locating and recruiting sites, or you are a NSPN member during this hectic grant season, your team at NSPN is here to help – really! This is not a joke.
RHYTTAC Support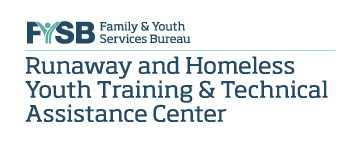 RHYTTAC is funded by the Family and Youth Services Bureau (FYSB) as the training and technical assistance provider for all FYSB-funded RHY grantees. RHYTTAC staff members all have a background in FYSB-funded RHY program services and understand the challenges programs face in striving to achieve the best possible outcomes in the midst of staff turnover, community change and ever-emerging needs of the RHY population.
RHYTTAC provides tools, resources and consultation to assist FYSB RHY grantees so that they may engage in continuous quality improvement of their services and build their capacity to effectively serve RHY. Technical assistance services can include the provision of relevant resources; telephone consultation; email exchanges; Community of Practice support; on-site assessment and consultation to address program-specific needs. Technical assistance may be requested directly by a grantee or a Federal Project Officer may request RHYTTAC's involvement to support a grantee's effort.
RHYTTAC services are free for grantee organizations, with the exception of a small registration fee for the National RHY Grantees Conference and travel-related expenses. Recognizing that travel costs are often prohibitive for many grantees, RHYTTAC is working to ensure that topics delivered via technical assistance clinics and trainings are also made available to all grantees via the website and other outlets.
RHYTTAC wants to hear from you. If there is a training topic you would like to see added to the calendar for upcoming webinars or on-site events, please let us know by contacting us at [email protected].
National Safe Place Network (NSPN) Member Support
In addition to operating RHYTTAC, for more than three decades, NSPN has provided services and support for agencies serving youth and families. NSPN offers a unique set of packages designed to meet the needs of youth and family service agencies across the country.
NSPN members are a part of a national network of dedicated youth service professionals working to strengthen the lives of youth and families. We provide training opportunities to gain Continuing Education Units, share current trends, best practices, and keep members updated on news and research.
We are here for you, to answer your questions, guide you through grant proposal applications, and introduce you to others in the field, doing similar work. If interested in learning more about membership opportunities, check out: www.nspnetwork.org/join-the-network.
Safe Place Program Support
NSPN is constantly seeking to provide the greatest return on the investment that local licensed agencies make in implementing Safe Place in their communities. We offer materials and resources, professional program support, training and industry networking opportunities. Don't Safe Place in your community? Let us know and we will work with you to see if starting the program is a feasible option. For more information about Safe Place, please visit: www.nationalsafeplace.org.
Don't be fooled by all NSPN has to offer. We are here to help. Just let us know what you need!
Share this post: