Anti-Trafficking's Sensational Misinformation
Written by: Laura Murphy, Loyola University New Orleans, Modern Slavery Research Project
Are America's homeless youth targeted by human traffickers? Yes. But not in the sensational way we always hear about.
What we read about sex slavery today is alarming, sensationalized, and often perverse. Tracking down one of the most frequently reported statistics in today's anti-slavery movement – that runaways are at high risk of sex trafficking – paints a very clear portrait of the unnecessarily exaggerated appeals that are widely-disseminated and oft-repeated.
So what do we know about the fate of runaways in the US? The Department of Health and Human Services reports that "Children, both boys and girls, are solicited for sex, on average, within 72 hours of being on the street. The National Center for Homeless Education shortens the time window and increases the risk by saying "As many as one third of teen runaway or thrownaway youth will become involved in prostitution within 48 hours of leaving home." Fox News Milwaukee recently increased the number of victims to say that "90% of runaways become part of the sex trade business — and most are coerced within 72 hours of running away."
So are runaways solicited for sex or are they recruited by pimps or are they forced into the sex trade? Does this happen to runaway children or all homeless youth? Does it take 48 or 72 hours for them to be trapped?
Later next month, I will share research and other details of my work where I enlisted the students in my freshman seminar on 21st Century Slavery and Abolition at Loyola University New Orleans to search for the origin of this human trafficking factoid, and they easily discovered how tangled the web of misinformation is.
Laura T. Murphy is an Associate Professor of English at Loyola University New Orleans and Director of the Modern Slavery Research Project. She believes that community-based research is at the heart of social change. She provides research services, training, and education on modern slavery and human trafficking throughout the US as well as internationally. Her books include "Survivors of Slavery: Modern Day Slave Narratives and Metaphor and the Slave Trade in West African Literature." She is currently working on a new book titled "The New Slave Narrative."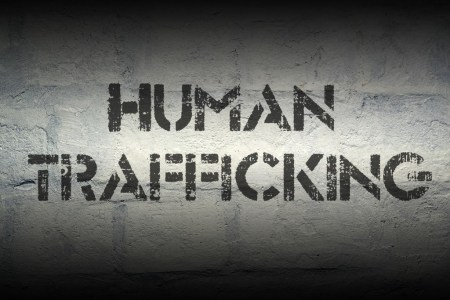 Share this post: